Rapid Cure Engineered Cement in Liverpool and Chermside – Hype DC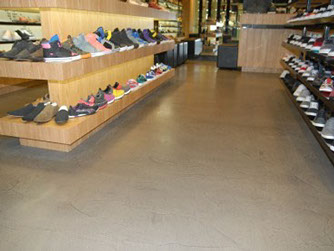 BEST FOOT FORWARD WITH CUTTING EDGE RETAIL LOOK
One of Australia's leading specialist shoe retailers has given its stamp of approval for its edgy new-look flooring at both the Liverpool and Chermside locations.
Flooring and wall surface specialist Honestone put its best foot forward, jazzing up the Hype DC stores with its unique and cutting edge flooring solutions.
With 40 stores across Australia, Hype DC is reaching sneaker heads to fashionistas all over Australia. With customers searching products from the ground up, literally, it was imperative the brand sourced the most eye-catching and contemporary flooring options out there.
Honestone director Rick Hendriks said clients worked with Ardex's Mark Zangari to come up with a contemporary and fresh look using a state-of-the-art grey panDOMO Loft product for the perfect finish. This included creating an entrance ramp, the entire shop floor and rear storeroom areas.
The Liverpool store in Sydney encompassed a floor space of 95 square metres, whilst the Chermside retail outlet in Brisbane encompassed 110 square metres.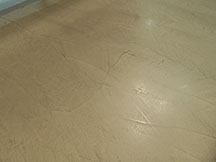 "Due to its extreme toughness, this product was ideal, especially for a high traffic area such as a retail space," Mr Hendriks said.
"At 2mm the product has 45 standard colours and can also be custom tinted to suit individual projects. For the entrance and the store, we diamond ground and prepared the substrate and installed ramps into the shop out of A38 rapid cure engineered cement and laid panDOMO Loft over the top for a great final presentation," Mr Hendriks said.
"In the storeroom at the back we diamond ground to prepare the substrate and applied a polyurethane sealer to protect the concrete."
Mr Hendriks said the type of finish used in the Hype DC stores was ideal for unlimited spaces, including retail stores and showrooms, high end residential properties, shopping malls, restaurants, office and commercial enterprises, and schools – to name a few.
To find out more about the extremely professional and innovative flooring and walls solutions Honestone can offer, go to the website www.honestone.com.au or contact us on (02) 4353 0055.