[rev_slider alias="Resin_Flooring"]
Epoxy floor coating is a great choice for manufacturing plants, storage and warehousing flooring.
Honestone's epoxy coating is ideal for concrete floors in industrial and commercial environments. It ensures a smooth, durable and patch-free surface that can withstand heavy weight and large traffic.
Our epoxy toppings are designed to protect or enhance the performance of concrete floors thereby preventing premature deterioration of your floor.
The coatings are oil, chemical, water and fire resistant. This makes them a safe option if your premises involve potential chemical or wet spillages.
We provide epoxy roll coats to our clients, covering typically between 1,000 to 4,000 square metres.
What is Epoxy Flooring?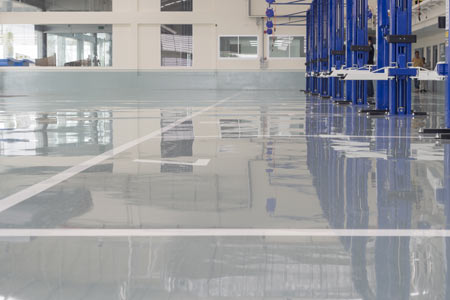 Epoxy flooring is also known as resin flooring. This is because it is mixed on site from two compounds as part A and part B.
The resin has a working time of about 20 minutes. We roll it down as a paint. The key to achieving an even coating thickness comes down to experience. This is part of the reason why our team is highly sought after for epoxy industrial floor coating jobs.
Floor Preparation
An epoxy floor installation is only as good as the preparation. Floor preparation is vital for any epoxy floor.
For us this means inspecting and moisture testing your floor. If there is moisture in your floor, it can cause unevenness or the coating to come right off the underlying concrete. You can have moisture if your concrete floor is new and there is still moisture coming out. Alternatively you may have a rising damp problem.
This is why we do moisture testing. If there is too much moisture in the floor we may have to use a moisture barrier as a primer before putting the epoxy coating on.
In order to achieve the best results, we tend to diamond grind off all prior epoxy coating you may have. While that might be a little more expensive, it means there is no risk of the system failing. Diamond grinding removes all contaminants and residues and results in a mechanical surface profile ideal for epoxy coating. Therefore, you can be sure you will have a lifetime of trouble-free flooring.
Application – Epoxy Roller Coating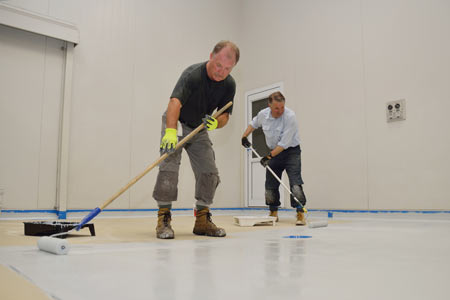 It is best to apply coatings in the afternoon when temperatures are dropping. In the morning, the coating is more likely to heat up, which can cause air bubbles in your new floor coating.
Typically it takes our team about 2 hours per 500 square metres of roller coating.
You will also have to allow time for curing of your new resin floor.
Lifetime
Coatings in manufacturing have a tendency to last between one to a maximum of 5 years. Then they need to be ground off and redone.
If you are after a longer lifetime for your floor, it is best to consider diamond grinding to create a polished concrete floor. This also has the advantage of potentially no shutdown periods for your facility.
Planning for an Epoxy Floor?
Please get in touch with us early. If you contact us during pre-construction or design stage, we will be able to advise you best. This includes weighing up installation costs vs longevity of the various options.
Also if you are considering leasing or buying premises, get the floor inspected. Because what looks like it might just be a little repair could end up quite a costly one.
We have seen mechanic's workshop concrete floors that had been soaking up oils for 20 years. That concrete was just like a sponge. The oil would have just kept rising, no matter how much grinding or treatment is done. Because we were consulted early, we were able to recommend our client to avoid the premises altogether.
---
Industrial Flooring
Honestone's range of high performance industrial flooring products have been designed to withstand even the toughest environments. Resin toppings will resurface worn concrete floors as well as provide a chemically resistant, extremely durable surface to your new concrete floor.
Suitable for:
Food processing
Mining
Workshops
Factories
Retail
Pharmaceutical
Chemical Densifiers harden and seal concrete floors to permanently dustproof.
Suitable for:
Carparks
Stadiums
Workshops
Warehousing
Manufacturing
Bulky goods retail
---
Epoxy Floor Coating
The choices for epoxy flooring range from protecting warehousing floors to decorative coloured metallic surfaces.
Resin floor coatings incorporate a wide range of epoxies, polyurethane and acrylic sealers – all available with smooth or anti-slip finishes.
Suitable for:
Showrooms
Retail
Multi storey carparks
Warehouses
Workshops
Distribution centres
Who uses Epoxy coating for their floors?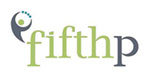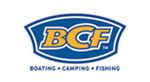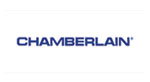 ---
Flake Flooring
Flake flooring is a unique flooring system consisting of coloured epoxy base, variable coloured chips and a durable finish coat specifically selected to complement each other and form a permanently bonded, resilient, seamless, durable, attractive floor coating.
Suitable for:
showrooms
retail
bulky goods
office fit-out
public amenities
education facilities
Who uses Flake Flooring?